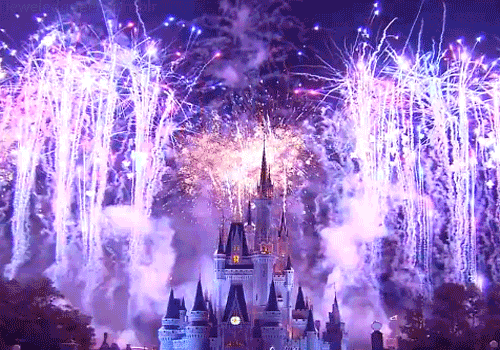 Happy New Year
Happy New Year from all of us to all of you! We're so excited to ring in 2018 with the amazing people on Topsy Turvy we're lucky enough to call our friends. The admin team has been putting their heads together and has a list of things we start to start rolling out coming this year. Bare with us. We'll have to work out some of the kinks as we go. But we're excited about everything we have in store. So keep your eyes open and let us know if you have your own suggestions. We're always open to hearing anything you want to throw our way.
Mini Event
We are going to be starting something new as we welcome in the new year in the form of Mini-Events. Basically every month we will have a town themed event to play off of. Something fun and light unless you want to take it down that dark and drama driven path we all love to go to! The event will start the first week of the month and have about three weeks to create and write. We will remind those who are partaking in the event when it is about to close so that we can prep for the next month's theme.
So Let me tell you about our first Event...
Come and Join us on New Year's Eve at the New Orleans City Park for a Linden Winery sponsored event celebrating with friends, family and loved ones as we ring in the New Year. Food will be catered by Martinelli's while drinks and bars are sponsored by not only Linden Winery but as well as local hotspots such as Gypsy Rock and The Hall of Mirrors. Come and enjoy the spectacle and wonderous meteor shower happening this night known as Zaalia's Meteor Shower. Zaalia's is a minor meteor shower producing about 5-10 meteors per hour. It is produced by dust grains left behind by comet Tuttle, which was first discovered in 1790. The shower runs annually in the winter months. It peaks this year on the night of the 31 st and morning of the 1st of January. The crescent moon will set early in the evening leaving dark skies for optimal observing. Best viewing will be just after the constellation Ramiz Minor, but can appear anywhere in the sky. As the countdown begins the light will dim as the New Year seems to be getting close,r so you and the rest of our guest will be able to marvel and take in this momentous event. Tickets can be purchased individually, as a couple, or even a family pack stop by The Riverwalk to purchase yours today.
While the population of New Orleans is enjoying the spectacle that is the shower something else is happening in the town. This shower is both beautiful and stunning but it holds something much more special. Something a bit more mystical and magical this shower is going to trigger more of the town population's unknown and untapped powers. How, why, where, and when they find out is up to you!
Let the fun begin…
Subplots
There are some new subplots in the works as well. Please be sure to check them out and see if you want to join in the drama. First up is Le Petit Theatre du Vieux Carre.
This theatre was first founded in 1922 at its current location ready to serve those who loved the performing arts. It recently was renovated back in 2013 to include better seating, more refreshments, and better equipment! Of course, this all did not come cheaply and just as the bills became due the old man who had loved this theatre to death... passed away leaving his debt to his oldest son. In almost no time at all the new owner has lost what little had been in his inheritance but it wasn't enough for the more shady people his father had dealt with. They wanted their money quicker than he could accumulate and if they thought he was taking too long to pay they would arrange... accidents to happen on set. This has lead to stories of the place being haunted or cursed though no one has been able to prove anything.
More will be coming soon so keep your eyes open.
New Gossip Wall
As January is the Month of "New Beginning's" and "Clean Slates" our resident Gossip Guru Gabby has decided to start off clean as well with a fresh new Gossip Wall! Untouched by the digital world of the New Orleans Population. We cannot wait to see what rumors begin swirling throughout this new wall! It looks like she's been hoarding information for the right moment to put it out there. So be prepared. No one is safe from her listening ears. Enjoy!
Points System
Another new thing that will be starting this year is a points system! This will be our little way of celebrating the hard work you guys put into the site and offer little rewards for your efforts! As we think of new ways to reward and add points we will be adding in but starting on January 1st they will go into affect acclimating points. Let's see what chaos we can reign down in New Orleans!
Site Challanges
With the new points system, we're going to start having different prompts and challenges to help everyone accumulate points and earn those coveted prizes. There will be a wide variety of different ways coming over time. Writing Prompts, Spam Events, etc. But the amount of they will be open is limited. Be sure to participate before it's too late. And let us know if you have ideas for future challenges.
Birthdays This Month:
And as always there are a few characters that are getting a year older here on Topsy Turvy. If your character is listed below then please don't forget to go through and update their age on their, mini-profiles and member directory. And if you're feeling really motived on their applications as well!.
Graham R. Sawyer // January 2nd - turning 24
Dominique A. Linden // January 3rd - turning 20
Archibald T. Campbell // January 19th - turning 23